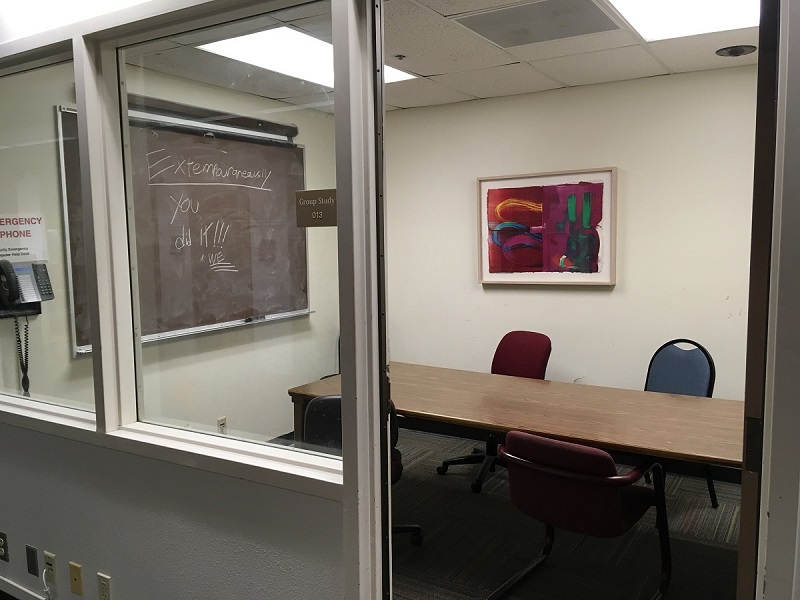 Group Study Rooms
All study rooms on the lower level of the library are available for reservations for groups (up to 6 people only) or single study. Single study reservations are intended for zoom meetings, recordings, or exam taking. Reservations are limited to SBCC students, faculty, or staff for up to 2 hours per-person per-day. All rooms have chalkboards and outlets.
Masks are required for all group members. Single users on zoom meetings or recording/test taking may remove their masks.
You will be required to sign in with your pipeline id and password to reserve study rooms.